Doru I.E Georgescu M.D., F.A.C.S.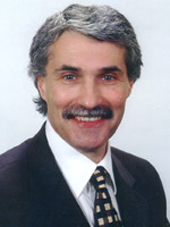 Doru I.E Georgescu M.D.
Dr. Doru Georgescu is a Board Certified surgeon and a Fellow of the American College of Surgeons with over 25 years of experience in general, vascular and thoracic surgery and 20 years of expertise in advanced laparoscopic surgery. He is the Medical Director for the Center for Weight Loss Surgery at North Suburban Medical Center. Dr. Georgescu embraced weight loss surgery with enthusiasm and compassion, learning from leaders in the field in the U.S.A. and abroad. He brought to the Bariatric Surgery Program at Center of Surgical Specialists his vast experience and training, performing almost all these surgeries laparoscopically. He also maintains a great deal of interest in oncological surgery, with particular focus in pancreatic, stomach and colon cancer. In addition, Dr. Georgescu has been performing anterior exposure of the spine for more than 15 years. This is a team approach between an access surgeon and a spine surgeon for treating complex pathology of the spine. He is also a member of the faculty of leading surgeons teaching this procedure to other surgeons. Dr. Georgescu is committed to implement the latest knowledge and most advanced surgical techniques in his daily practice.
Teaching Activities
Dr. Georgescu has many years of teaching experience, beginning in Romania where he taught anatomy to the students at the Medical School in Bucharest. In his practice at Center of Surgical Specialists, he teaches and mentors students from several medical schools across the country. He was appointed Adjunct Clinical Assistant Professor of Surgery for Touro University in California. Dr. Georgescu teaches courses and proctors surgeons for the anterior exposure of the spine procedures both in the United States and around the world.
Appointments and Memberships
Dr. Georgescu is a Fellow of the American College of Surgeons and is board certified by the American Board of Surgery. He is a full member of the American Society for Metabolic and Bariatric Surgery and of the Society of American Gastrointestinal Endoscopic Surgeons. Dr. Georgescu has held hospital leadership positions including Chairman of the surgical department and member of the Quality Assurance Committee. He also serves as a consultant for Synthes Spine and Gore medical products.
Education and Training
Dr. Georgescu was born in Bucharest, Romania. He graduated from Medical School in Bucharest in 1980. He completed his surgical internship and residency at the National Oncological Institute and Fundeni Hospital in Bucharest and passed his board examination in general surgery in 1986 ranking second in the country. In 1989, Dr. Georgescu came to the United States and was accepted into Cornell University's surgical residency program at Methodist Hospital in Brooklyn, New York. He moved to Denver in 1994 and shortly thereafter passed his American boards in surgery. His training in bariatric surgery included a mini-fellowship in Salt Lake City with Rocky Mountain Associated Physicians, one of the nations more prestigious and experienced weight loss surgical practices. In addition, he spent time learning from numerous well-known practices across the United States as well as from one of the fathers of the Lap-Band procedure, Dr. Mitiku Belachew in Belgium and Dr. Roberto Rumbaut, a renowned bariatric surgeon in Monterey, Mexico.
Dr. Georgescu recognizes that the field of surgery continues to change and he keeps up with the latest discoveries by attending medical conferences and advanced continuing medical education.